Wonders!
"Oh, the weather outside is frightful!" That's the beginning of popular Christmas song that goes on to say, "Let it snow, let it snow, let it snow!" As I write this, we have eight times more snow on the ground than we usually do at the start of winter. And a third blizzard is happening right now.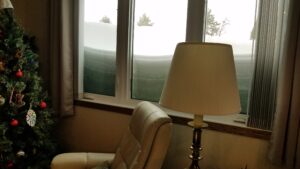 Our usual holiday plans have fallen like, well, like snowflakes. We keep revising what we can still do when the streets have become tunnels and the store shelves are empty of food. The few times we've gathered with friends, we trade stories about how deep the snow is. (We almost couldn't see out our windows!)
No one in our area is saying, "Let it snow!"
Except, perhaps, the neighborhood kids. Last week as we hunkered down with a blizzard whipping snow around, I looked out the window and spied some neighbor kids. They were out playing in the snow.
Some gleefully ran up a mountain of snow in their yard, and then slid back down. Others kicked up the fluffy stuff and threw it at each other. You could tell by their energetic movements that they weren't worried about getting too cold or about how to get the car out of the driveway.
Ah, the wonder of childhood. G. K. Chesterton said, "What was wonderful about childhood is that anything in it was a wonder. It was not merely a world full of miracles; it was a miraculous world."
What exactly is a wonder? Perhaps it's something that makes you say, "I wonder how this can be?"
At the beginning of 2022, I picked the word "Wonder" for my word of the year. Now, with the closing of the year, I offer this parting reflection: When did we began letting the cares of adulthood dampen the wonders of childhood? And, how do we gain back some of that wonder at the miracles taking place all around us?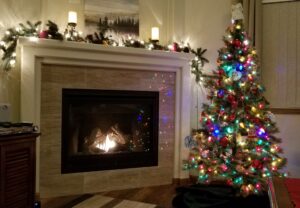 The Christmas season is full of wonders, if we stop shoveling through our to-do lists and reflect on the original story. Fortunately, a doctor named Luke set aside time to record the birth of Jesus, and it's found in the Bible. Please take time to read the first and second chapters of the gospel (good news) of Luke.
As Luke unfolded the story of the birth of Christ, the angel informed Mary and her fiancé, Joseph, that they would be the parents of the Son of God. If that wasn't enough, the government ordered them to go to Bethlehem. Then they couldn't find a place to stay. That's why Baby Jesus was born is a stable.
After the birth, some shepherds were working the nightshift when the sky lit up and the angel appeared and told them the good news. Mary, Joseph and the shepherds were all terrified at these strange events. However, when they recovered they trusted that God was at work, and began glorifying and praising Him.
Clearly, their lives were out of their control.
The Christmas story is filled with wonders, and it offers great examples of how to handle the unexpected events of life. Joseph could have rejected Mary. She could have complained about the poor lodging in Bethlehem. The shepherds could have dismissed the heavenly visit as a strange dream. Yet they all put their trust in God.
There is nothing flowery about Luke's writing. He was clear, direct and detailed in his story. Without added drama, he captured the wonder of the most significant event in history, summing up the story in Luke 2:19 with this: "Mary treasured up all these things and pondered them in her heart." 
We need to also ponder the story of Christmas. As we go through this holiday season and venture into the New Year, let's take time to be kids again and look beyond the snowbanks of life to find the wonder of each day. To find God in each day.
What wonders have happened in your life this year? Have you shared them with anyone? Have you written them down? Recalling special moments uplifts us when life is less than wonderful. They can also encourage others who go through rough spots. They give us hope!
From our house to yours, Larry and I wish you
a blessed and wonder-filled Christmas and New Year.
Writing Update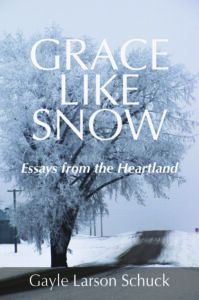 Grace Like Snow, Essays from the Heartland came out in September. The feedback I'm receiving is heartwarming! Thank you so much to all who have purchased the book and to those who have written online reviews.
Here are just a few:
"Just finished your book. I really have never enjoyed a book more. I couldn't sleep last nite, read until a few min before 3." – Johanna
Grace-filled snippets. My husband and I thoroughly enjoyed reading this little book–it's a collection of thoughts with just enough spirituality thrown in. . .something rare in these times, it's a book that just makes you feel good. – Jan
Got my 4 in the mail! Just waiting for your autograph! – Kathy
I am so excited about Gayle Schuck's new book "Grace Like Snow." It's one you'll want to read in one sitting, hard to put down. She is such a good writer. I love her other books but this is my favorite. – Georgia
I have skipped around in your book, but have now read it cover to cover. I enjoyed it so much. I laughed many times and other times felt your pain and your love for our God. Well done. – Bonnie
Good morning Gayle, I just randomly opened your book Grace Like Snow to page 83: Nothing to Fear This Christmas . I am overcome with gratitude reading this  Thank You!  I keep this book next my chair. All the bad news going on in our country day after day with the mass shootings gave me reason to pick up book instead of reading anymore news. – Kathy
I'm a long-time reader and fan of Gayle Larson Schuck's books. In speaking about her first novel, Schuck said, "By the Banks of Cottonwood Creek" isn't about me or my hometown. Still, what is in the book is the sum total of a million of my own personal hopes, thoughts, insights, and experiences." – Barbara