Home
"Offering hope, inspiration and a dose of wisdom in a good read."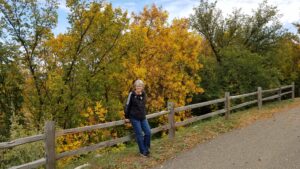 Welcome to my website!
It's a pleasure to have you visit.
Feel free to roam around and look at the different pages. 
Here is some info on my latest book: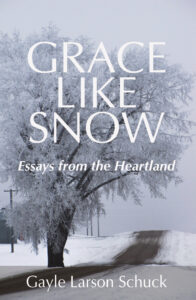 Grace Like Snow
Essays from the Heartland
Grace Like Snow includes heart-warming blog posts and personal musings written between 2015 and 2022. Schuck bares humorous and heart-breaking stories on family, current events, holidays, writing adventures, and walking in faith. She has a strong sense of place and a deep love for the prairie. You might say the book is filled with hope, inspiration and a dose of wisdom.
The first reviews warmed my heart: 
"Just finished your book. I really have never enjoyed a book more. I couldn't sleep last nite, read until a few minutes before 3." – Johanna
Grace-filled snippets. My husband and I thoroughly enjoyed reading this little book–it's a collection of thoughts with just enough spirituality thrown in. . .something rare in these times, it's a book that just makes you feel good. – Jan 
Got my 4 in the mail! Just waiting for your autograph! – Kathy 
I am so excited about Gayle Schuck's new book "Grace Like Snow." It's one you'll want to read in one sitting, hard to put down. She is such a good writer. I love her other books but this is my favorite. Georgia 
Read it on your Nook, Kindle or other device.
Buy now at all online stores or find all five of Gayle's books at these fine stores:
The Rainbow Shop Parable Book Store, Bismarck ND
Barnes & Noble, Kirkwood Plaza, Bismarck, ND
Bismarck-Mandan CVB, Bismarck ND
Zandbroz Variety Store, Fargo, ND
Barnes & Noble, Fargo, ND
LaMoure Drug Store, LaMoure, ND